Warm Winter Cocktails
December 3rd, 2015 | Planning
The chill of winter makes a warm drink all the more attractive for holiday social event planning. Scents of cinnamon and cloves recall winter holiday memories; warm and inviting is the antidote to holiday hassles. Even the drive to a local event can be stressful when weather turns cold and snowy—the guests rush in the door as if ushered in by the wind. Offer them a warm drink as they shed their coats and join the party.
Bourbon Hot Toddy warms all over. This drink calls for 1 ½ ounces Bourbon, 1 tsp fine grain sugar, 2 small cloves, 1 ½ ounces boiling water per serving. Combine the first 3 ingredients into an old-fashioned glass, add the boiling water and stir.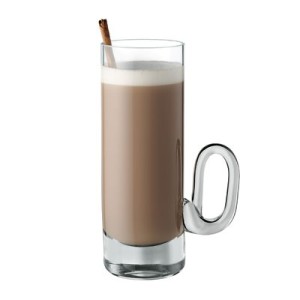 Taking once again from comfort foods, try this Cinnamon Toast cocktail. 1 ¼ ounces Captain Morgan Original Spiced Rum, 6 ounces hot apple cider, a tablespoon each of sugar and cinnamon to rim the glass. Stir together cinnamon and sugar in a shallow dish, wet the edge of the glass and dip in sugar cinnamon. Fill the glass with hot cider and rum, stir and enjoy.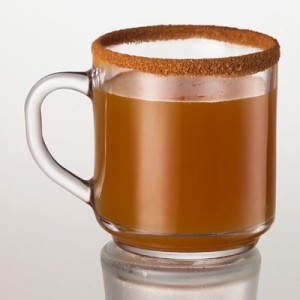 Hot mulled/spiced Wine is a traditional drink similar to wassail for holiday entertaining. Ingredients for eight servings: 4 cups apple cider, 1 bottle (750 ml)) of red wine, Cabernet Sauvignon is suggested, ¼ cup of honey, 2 cinnamon sticks, 1 orange zested and juiced, 4 whole cloves, 4 oranges, peeled, for garnish Heat all ingredients and serve in mugs with an orange slice for garnish.  Be extra creative and decorate orange slice with whole cloves.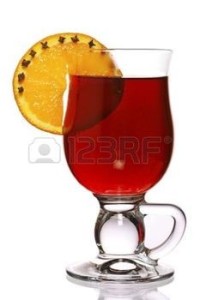 Caramel Apple Martini—this favorite can be served either hot or cold, and has two options for garnishing the glass. If you chose to serve it hot, select a glass mug. First, rim the glass with either cinnamon sugar, or with caramel syrup. Dip the glass in apple cider first if you choose the cinnamon sugar rim. Then heat the cider, if that is your preference, and add the Caramel Vodka and Butterscotch Schnapps. If serving cold, pour liquids into a martini shaker and mix thoroughly. Adding a fresh slice of apple is sure to convince one of its health benefits. One serving calls for 2 ounces Apple Cider, 2 ounces Caramel Vodka, and 1 ounce of Butterscotch Schnapps.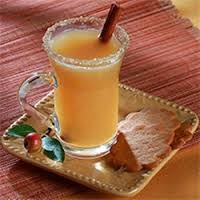 These warm cocktails, with their smells and flavors, are sure to tantalize your guests. Keep them in mind the next time you're putting together the finishing touches for your holiday social event planning.