Planning Zach and Tori Roloff's Celebrity Wedding, a Warm Rememberance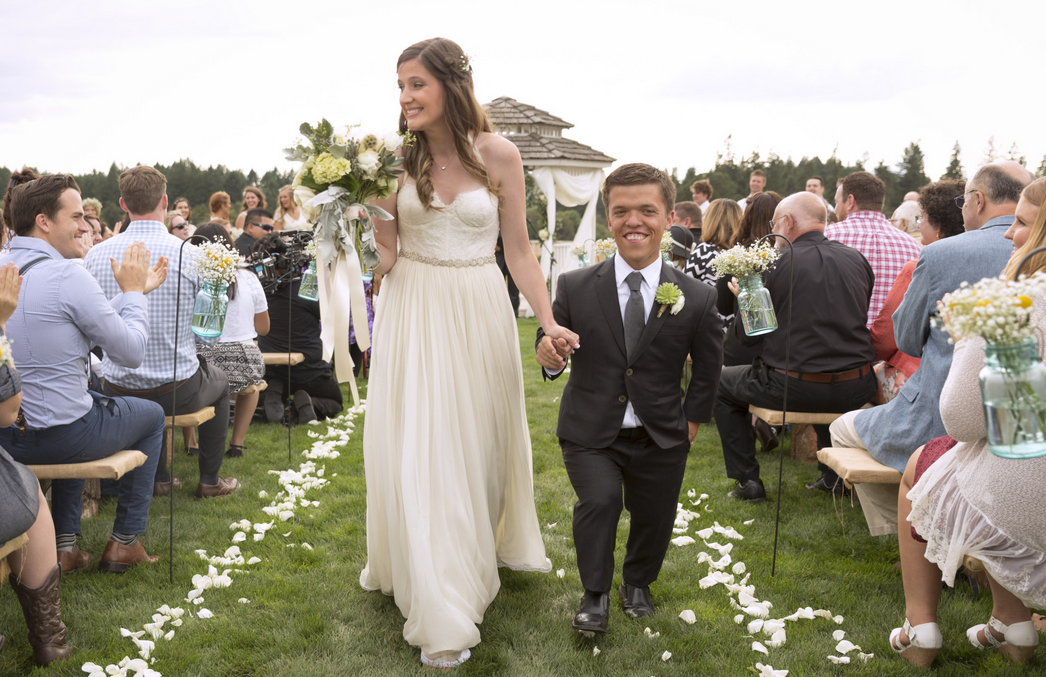 It's funny how things connect when doing business. You know someone who knows someone else, and it results in a wonderful story. In March of this year I received a Facebook message from a dear high school friend that connected me to Tori Patton, then fiance of tv reality star Zach Roloff. As it turned out, she had recently seen my company, WE Plan It, at a local bridal show that We were the lead designers on. She loved our work and wanted to meet with us to discuss her pending nuptials.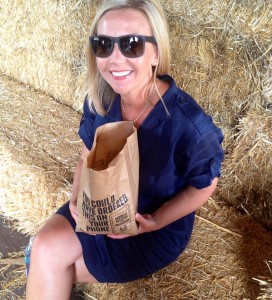 In my first meeting with Zach and Tori, it did not occur to me that they were anything other than absolutely normal! At the time I didn't even know that Zach was a star of the reality TV series, Little People, Big World. After meeting with them at length, they filled me in on who they were and what the wedding would entail. As with most weddings, there were a lot of moving parts and obstacles. They very much wanted to make this a personal, intimate event, despite having to share it with the world. And most importantly, they wanted the entire family to have fun, relax, and enjoy the day with a minimal amount of stress. So, we signed contracts and began planning the wedding!
Throughout the entire process I was continually impressed with Zach and Tori's approach to planning a celebrity wedding. So often, we hear about "Bridezillas" and the drama that ensues leading up to the event. Drop a bit of celebrity status into the mix, and I could have had a nightmare on my hands. But Tori was anything but that. To be quite honest, I have never worked with a Bride and groom that were so level headed and rational about their big day. They took a "less is more approach", planned for the event to be held on the family farm, and drew on elements of the Pacific Northwest and its natural beauty. They weren't interested in spending hundreds of thousands of dollars on their wedding. They stayed true to who they were and their roots. It's not often that I get to work with such amazingly grounded human beings. Every time they enter the room, they absolutely radiate love, acceptance, warmth, and kindness.
The week leading up to the wedding was extremely busy. We spent a lot of time traveling out to the farm ensuring that Zach and Tori's wishes were not only being honored but executed. Zach's parents Matt and Amy were always so gracious, helpful, and so hospitable. They were so thrilled for their son and wanted what's best for him! And they were elated to have Tori as their new daughter. I kept thinking, "This family is truly exceptional". The love that they share for each other and the pure goodness that they wanted for one another is unmatched.
We spent a lot of  time in coordination between myself, our team, the TLC production folks, as well as their personal videographer, Max Lopatin. The biggest challenge was ensuring that the TV show got what they needed in order to produce the show and that Max was able to get the footage he needed to give Zach and Tori their personal video. At the end of the evening, though, praises were sung for how well we executed that coordination. I am very proud of that.   
And what is an event planner without her team and support system? It was an honor and a pleasure to work with Cindy from Party Place Rentals. She was there every step of the way constantly exceeding not only my expectations, but the Roloff family's expectations as well. She truly went above and beyond. Beaverton Bakery was brought on to make their delicious cake, which was then summarily devoured at the reception.  And, of course, there are a lot of details that I would love to share but unable to do so until the TV show airs.
We were so happy to see that the wedding was picked up by People Magazine. Their editorial team did a fantastic job covering the day's beautiful event.
We're wishing Zach and Tori Roloff a lifetime of happiness and unconditional love.
– – –
Lead photo by Julia Green